Since 1950s
Standard Finis Oil Co., the oldest insecticide and disinfectant manufacturing company of Bangladesh, opened its doors in 1950 as Bangladesh's first industry to manufacture products that further the agenda of health and sanitation. Manufacturing affordable and disease preventative products is the core function of Finis and its mission for more than 70 years. Today, the Covid-19 pandemic has reaffirmed the role of Standard Finis Oil Company to provide essential-to-health products and services to the population of Bangladesh and beyond.
Leading the Way
We believe that the fundamental role of leadership is to create and maintain a culture that strengthens the company's core values, encourages employees to do the right thing, and helps drive the company's long-term strategy.
Meet our leaders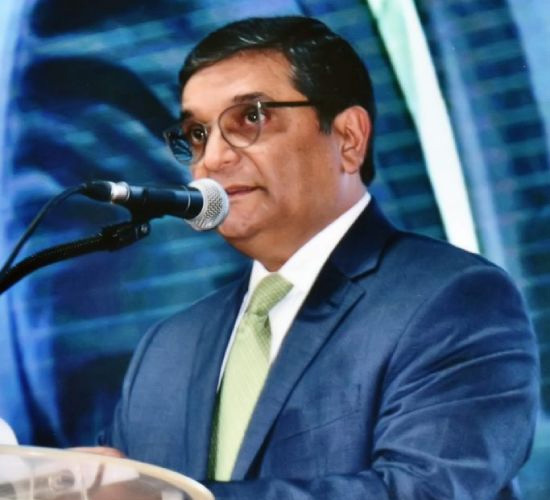 ---
Sulaiman Ajanee
Managing Partner
From a nascent beginning in 1950s, due to the visionary foresight of my father and his brother, Standard Finis Oil Company (SFOC) started its journey. With a handful of products in Old Dhaka, SFOC became the pioneer in manufacturing insecticides and disinfectants in Bangladesh. Fast forward seventy years, with the continuous blessings of the Almighty, dedication of our team and ongoing evolution of our product line, FINIS is thriving, both nationally and internationally, with more than 54 time befitting products. The cornerstone of our success over the past seven decades has been our steadfast pledge to quality and innovation, maintaining highest standards in regards to product delivery, in partnership with the best global manufacturing houses in allied fields. We have not triumphed in isolation, it has been a teamwork: with our bankers, vendors and employees, to whom we have always remained truthful and committed. With pride, though humbled to say; never in our history have we failed to pay our employees in a timely manner; left any vendors displeased or failed to fulfill our bank commitments. This very uncompromising attitude, in all regards, has laid a strong foundation, upon which we continue to build. This very underpinning will help SFOC to flourish, for many decades to come.
Read More
Our corporate clients
Through our corporate clients we are able to service channels beyond retail, to ensure the protection of Bangladeshi families at the workplace, beyond their homes.
Meet our clients